Rhinoplasty
Conveniently located to serve St. George and Ivins
Intro:
Dr. Gardner is considered a top provider of rhinoplasty in St. George, UT and the surrounding areas. He is skilled and experienced in both cosmetic and functional rhinoplasty surgeon. Using state-of-the-art techniques, Dr. Gardner is able to repair nasal function and artfully reshape the nose. He is also able to address any sinus or allergy issues related to the nose.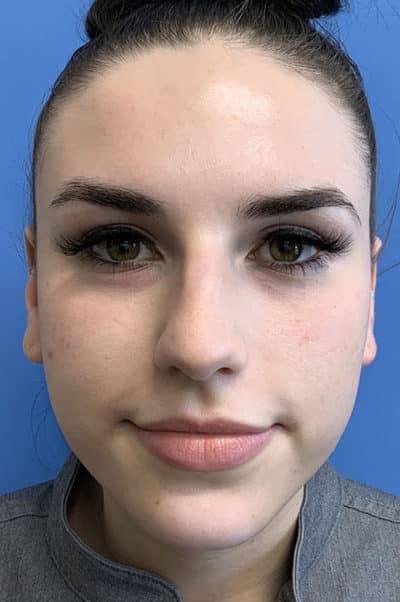 Click here for more Rhinoplasty Before and After's
What Is Rhinoplasty?
Rhinoplasty is a surgical procedure to repair or reshape the nose. It can change the size, width, and profile of your nose. It can smooth out depressions or bumps on the bridge and fix an imperfect nasal tip (one that is too large, droopy or curves upward). Large or wide nostrils may be reshaped, and a deviated septum can be corrected.
Am I a Good Candidate for Rhinoplasty?
The best candidates are healthy individuals who want to correct or enhance the dimensions of their noses. The procedure can also help patients with problems in their breathing due to the structure of their nasal cavity.
Rhinoplasty results are different for everyone. Before considering rhinoplasty, please set realistic expectations.
People with medical conditions that result in a slower healing process may not be considered for the procedure. Please consult with us to learn more about non-surgical options for improving the size or shape of the nose.
What to Do Before the Procedure
In your initial consultation with Dr. Gardner, you will discuss your medical history and receive a physical exam. You should be healthy and have realistic goals for your procedure.
Once your eligibility for rhinoplasty is confirmed, Dr. Gardner will begin discussing your surgical plan. Dr. Gardner will make recommendations based on your expectations and overall health.
The initial recovery period for rhinoplasty is 5-7 days. Arrange for time off work during this period to ensure the newly constructed nose maintains its structure.
Arrange enough pillows for support in your sleeping area after the procedure. This will help you sleep in the correct position and avoid adding pressure to the nose.
Rhinoplasty candidates must stop smoking for at least 4-6 weeks before the procedure. Drinking alcohol is not allowed 48 hours before the procedure.
You may also be asked to take Arnica for at least 3 days before the procedure. Arnica will help reduce bruising and swelling.
What Can I Expect from a Rhinoplasty Procedure?
Surgery is performed using either a local or general anesthetic. The surgery typically lasts an hour or two. When more complex restructuring is required, the procedure may last longer.
First, a well-concealed incision is made, usually inside the nostrils or underneath the nose. The nose is then either reduced or augmented using cartilage grafts.
These grafts are usually obtained from inside of the nose during the procedure. When necessary, they may be harvested from the ear or rib. For those who wish to avoid additional surgical sites for cartilage graft harvest, Dr. Gardner will use a sterilized human rib cartilage allograft.
In addition to improving the appearance of the nose, Dr. Gardner can address functional issues during your surgery. For example, if a deviated septum needs to be corrected for breathing purposes, it is straightened as well.
Post-Operation:
Once the nasal structure has been reshaped, the incisions are closed. The patient is given a splint and packing to help support the nose as it heals. Most patients return home the same day, though more complicated procedures may require a brief hospital stay.
Rhinoplasty Recovery
You'll be asked to rest in bed immediately after the surgery, keeping your head elevated in order to reduce swelling and bleeding. You may experience puffiness in the face and minor bruising for a few days while you heal.
More extensive procedures may have bruising for up to 1-2 weeks. Dressings are usually removed after a week.
Rhinoplasty Results
Rhinoplasty usually offers permanent results. However, it may take up to a year for these to be fully noticeable.
What are the risks?
Rhinoplasty is a common and safe procedure, but there are risks inherent with any surgery. These include infection, bleeding, pain, bruising, swelling, numbness, nasal asymmetry, septal perforation, contour irregularities, and/or the need for occasional revisions.
How Much Does Rhinoplasty Cost?
The price of your nose surgery will depend on the complexity of your unique procedure. After assessing your nose and your facial structure and tissues, Dr. Gardner will determine the optimal surgical approach for you. All costs associated with your procedure will then be reviewed with you.
Contact Our Office
If you're interested in learning more about your options with rhinoplasty in St. George and how it can redefine your appearance, call Gardner Facial Plastic Surgery at (435) 628-1704 for more information or to schedule an appointment.